Top 10 Comedy Movies In Bollywood
Humor is the most important part of our lives. Without humor, we are like humans who are just spending their lives and not actually living.
God has Blessed with the art of laughing and smiling, so why not make use of this art properly. Donkeys are not possessed with this art; human beings are; so why not just start being happy and grinning and laughing out loud.
One of the major sources of giggling is watching hilarious movies. So, here I present you with the list of movies which are the king of comedy in Bollywood. Watch them anytime and they will still make you laugh out loud.
The top 10 hilarious movies of Bollywood are-
1. Andaz Apna Apna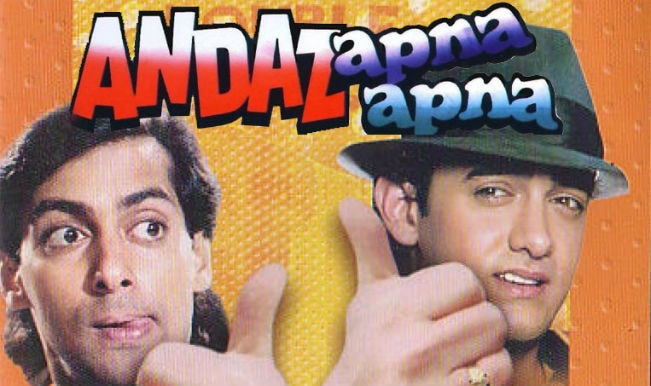 The director of this film is Raj Kumar Santoshi. This movie has all the funny characters. Whether it is Amar Prem or Bajaj or Teja or Gogo, it has all these characters in the film.
It is an ultimate movie that will give you superb, hilarious moments. This movie never took a serious road and with every scene, it gets even funnier. It is considered as movies of all time.
The movie is about two daydreamers who share the same aim which is getting married to a wealthy heiress. Finally, they decide to enter her house, and then the story starts, and a series of entertaining events take place.
2. Angoor
The director of this film is Gulzar. Gulzar was a master of storytelling on the screen. He made a movie that was from Shakespeare's comedy of errors.
Apart from a super funny story, the performances of lead actors took this movie to another level and it became one of the best Hindi comedy movies of all time.
The film is about two identical twins who are separated at birth, and when they are young, they meet each other. Series of events take place, and it becomes chaotic when they meet each other.
3. Chupke Chupke
The director of this classic comedy movie is Hrishikesh Mukherjee. This film will give you laughter and will relax your mind. You will feel jubilant after watching this movie.
It is a light-hearted film filled with laughter and great performances. This movie has all the great actors and actresses of all time like Amitabh Bachchan, Jaya Bachchan, Sharmila Tagore, Dharmendra, and Om Prakash.
It is a story about a botany professor who falls love with a girl in botany excursion. The story flows, and they fall in love, and the fun part starts when the teacher's best friend temporarily acts as the professor.
4. Hera Pheri
It was one hilarious movie. The director of this super entertaining movie is Priyadarshani. It has four characters in it Priyadarshan, Akshay Kumar, Paresh Rawal, and Sunil Shetty.
Through their directions and acting, they made this a top-notch comedy movie. It is a hilarious film, but it does have a bit of emotional touch which raised the film. Hera Pheri is all about three guys having the urge to become rich.
Series of events happen when they don't want to earn money and get themselves stuck in some back mishap. It is a hilarious movie and the actors played their roles well. The sequel to this film, which is Phir Hera Pheri is equally chucklesome.
5. Golmaal
This epic film was directed by Hrishikesh Mukherjee. He always made light-hearted comedy movies, and Golmaal was one of those fantastic movies.
Every moment in this film is funny; you won't be able to find a single moment which is not jocular. It has a simple story with melodious music and the finest acting done by all the stars.
All the people in this movie want different things, and then they start doing stuff to get those things which become fascinating and entertaining. Everything is Golmaal in this movie. Including 2 sequels, there are 3 Golmaal in all. All of them would roll you on the floor laughing.
6. Munna Bhai MBBS and Lage Raho Munna Bhai
It is one of the most epic movies of all time. It is directed by Rajkumar Hirani. Raju Hirani debuted this movie with Munna Bhai and gave one of the best Hindi movies of all time.
Both movies are equally funny, hilarious, and emotional. The credits also go to the lead actors. Sanjay Dutt proved that he was perfect for this role, and Arshad Warsi showed how good a comic actor he is, and Boman Irani was fantastic as ever.
Munna Bhai MBBS is about a goon Munna, who sets out to fulfill his father's dream of becoming a doctor with the help of this sidekick circuit. Lage Raho Munna Bhai is about a Don, who falls in love with a radio jockey but lies to her about his being a Gandhian, and he can see Gandhiji after a while.
7. Padosan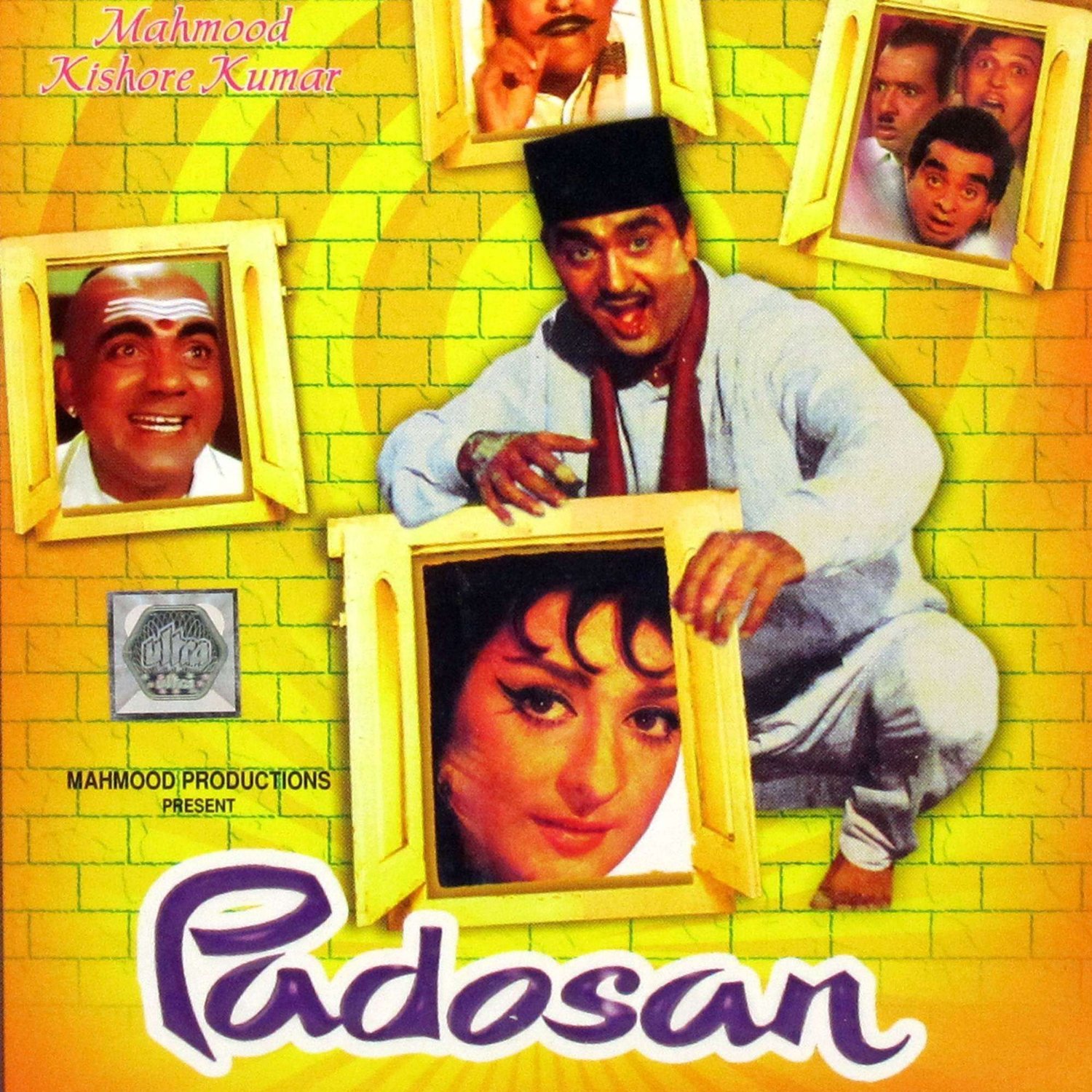 This movie was directed by Jyoti Sarup. Padosan has set a benchmark for comedy movies in Bollywood. It had the most talented actors as performers like Sunil Dutt and Kishore Kumar.
This movie is a good pick. Padosan is a guy Bhola who falls in love with his neighbor Bindu, a fashionable girl. He tries to be friends with her, and then funny things happen to him.
8. Jaane Bhi Do Yaaro
This movie is directed by Kundan Shah. It was his first attempt at Bollywood to make a satire film. Its result has been great. It was a fantastic movie. The Mahabharat scene of this film is epic.
The movie is about two photographers who are employed by the editor of a newspaper. They come across corruption and bribery by a builder so that they can win a tender to build a flyover but they accidentally photograph a murder.
9. Chameli Ki Shaadi
It was directed by Basu Chatterjee. It is an epic movie by an amazing director which includes some of the best actors of Bollywood. It is for pure comedy lovers.
This story is of a wrestler who bumps into chameli daughter of a coal depot owner, and their families are against their love.
10. 3 Idiots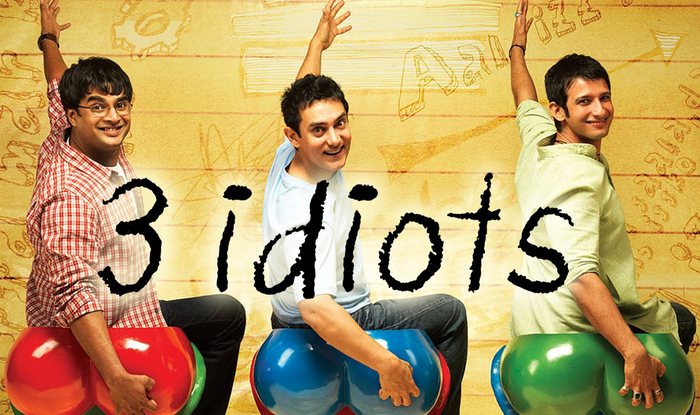 Again a hilarious one by Raju Hirani. With great life lessons, this is a classic film. It was a masterpiece by Raju Hirani, and it is perfect in all sense. It was an inspiring, emotional but amusing movie.
Like all the other great movies performance of the actors was top class. This movie also had some of the best actors in Bollywood.
Laugh Out Loud!!!
Comedy movies do get a hit all the time. It makes people laugh, and all love it. The performances are hit, and some movies are inspiring too. These were the ten hilarious movies of all time.
You can also watch a series of movies like Housefull and Welcome. Singh Is King, Singh is Bling, Heyy Baby, De Dana Dan would also not miss any chance to make you howl.