10 Romantic Bollywood Movies
Bollywood Romance is known for its thrill and uniqueness. There is nothing better than watching romantic sitcoms with your loved ones in winter or summer afternoons.
It is the most fantastic time pass, and it will never disappoint you. Bollywood is full of drama and masala, and it ultimately goes with romantic movies.
Before the news ones come in here is the list of all the old romantic movies which is a must-watch.
1. Kal Ho Naa Ho
The film was released in the year 2004. It is about a girl Naina who befriends a guy named Aman. She then starts feeling like a different person after Aman entering her life.
Though Naina loves him a lot still a man lies about being married to some other girl and tells her how he cannot be unfair. He convinces one of his friend Rohit to woo Naina and take care of her in his absence.
Why is a man doing so? Is there some secret behind this? Watch this movie to find out about their love life filled with problems.
2. Dilwale Dulhania Leh Jayenge
Dilwale Dulhania Leh Jayenge was released in the year 1995. The film revolves around Raj and Simran, who meet each other in Eurail and unknowingly fall for each other.
Raj tries to woo her and tell her that he loves her. Soon, after all, he comes to know that she is engaged and is shattered to know this. He then follows Simran to India to win her and save her from this engagement she is not happy with.
He also tries to win his father's heart as he is very strict and is against love marriages. Soon this love blooms and this story has a happy ending. It's a must-watch.
3. Devdas
Devdas was released in the year 2002. It is about a guy named Devdas who is in love with Paro since their childhood. When they try to move their relationship, ahead Devdas's family doesn't approve of this relationship.
The disapproval of his family leaves his home and falls for alcohol which ultimately leads to deterioration in his emotional level. During all this time he meets another girl named Chandramukhi, who falls for him and the action continues.
Soon Devdas is on the verge of dying and many incidents take place. It is an incredible tale about the love between Paro and Devdas.
4. Mohabbatein
Mohabbatein was released in the year 2000. The story revolves around the students and the principal of Gurukul. The head of Gurukul named Narayan is very strict.
He doesn't believe in love and forbids all his students not to follow their hearts because of some past incidents which took place in his life. He has some rules made for the students in his Gurukul.
However, things change when three guys named Sameer, Vicky, and Karan fall in love with the three girls in the Gurukul. A music teacher named Raj supports them and is a strong believer in love.
The principal hates the music teacher because of some incidents that took place in their past. Will Raj win this battle of making his students follow their hearts? Will the principal change? Watch the movie find this out.
5. Love Aaj Kal
Love Aaj Kal was released in the year 2009. It is about lovemaking in today's generation. In this technology-driven world, two lovers find themselves overcoming the battle of distance, failure, heartbreak to find each other again and save the love they have for each other.
It is a great love story of how two lovers give all their efforts so that they can get back together and start their new lives together. It's a must-watch.
6. Lootera

Lootera was released in the year 2013. The movie is about Pakhi, who is an aristocrat's daughter and she falls in love with an archaeologist in Bengal.
However, she is unknown to the fact that he leads a double life and eventually ends up breaking her heart and leaving her devastating.
Soon he tries to convince her and meet her for one more time and apologize to her because he realizes that he has fallen in love with her and cannot live without her.
Will Pakhi forgive her? It is a very slow and regular love story, but it much is given a watch if you love slow love stories.
7. Barfi!
Barfi was released in the year 2012. It is a romantic comedy movie. It is about a boy named Barfi who cannot speak or listen.
A girl named Shruti falls in love with her but forcefully has to marry someone else and leaves Barfi alone and heartbroken. Years later she learns that Barfi is in love with autistic girls, and this makes her feel a need to rethink her marriage. It is a beautiful tale and a must-watch.
8. Yeh Jawaani Hai Deewani
Yeh Jawaani Hai Deewani was released in the year 2013. It is about four friends who go on a trek and a girl Naina who ends up falling for Bunny. Soon their destiny separates them, and they walk on their paths to pursue whatever they ever wanted in their lives.
Then both the lovers meet each other in their best friend's wedding and fall for each other again and unite with each other even after the differences. They show an incredible tale of love and life. It is a must-watch movie.
9. Hum Tum
Hum Tum was released in the year 2004. It is about two people who hate each other from the core of their hearts. Years later the guy known as Karan becomes a famed cartoonist who goes to visit his dad in Paris and accidentally bumps into Rhea, who is now a widow.
Karan decides to make Rhea happy in her life and ends up falling in love with her. The story revolves around the hatred they had for each other which soon changed into love. Isn't this amusing?
10. Raanjhanaa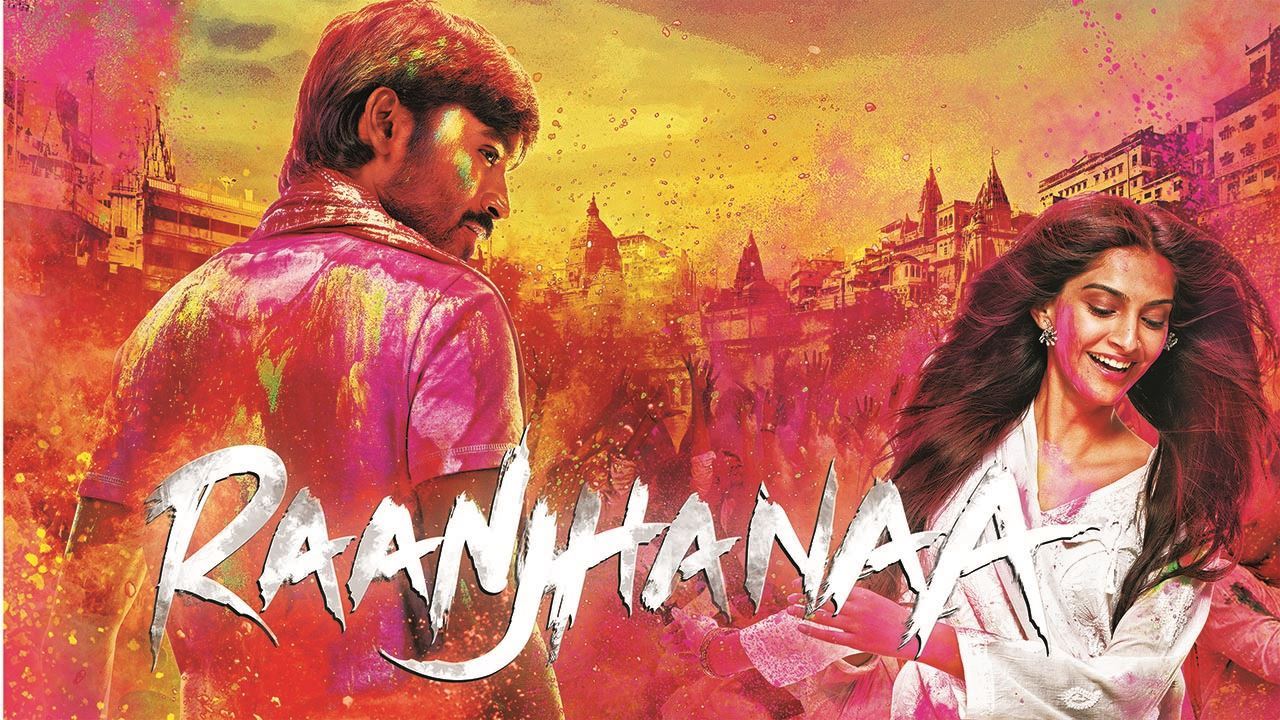 Ranjhanaa was released in the year 2013, and it is an eternal love story that involves the journey of Sunder and Zoya as they travel through the reality of their lives.
When Sunder discovers that Zoya loves someone else, he sacrifices his love for her so that she stays happy but some incidents take place and turn their lives upside down. It is a fabulous movie.